IGNOU Grievance (iGRAM) – IGNOU has been one of the best and most renowned distance learning universities in India for years now. Though the distance learning system has opened new options in front of students, one thing that can get troublesome is communication. For such situations, IGNOU has the option where students can send their grievances to the authorities. This portal is known as IGNOU Grievance Redress and Management.
What is IGNOU Grievance?
IGNOU tries its best to offer the best services to students in terms of education as well as operations. But despite such services, there can be several times when students might face difficulty. This might happen due to a disturbance in communication or even when there is trouble in the operations. IGNOU understands such situations and has offered a separate way through which such issues can be managed.
IGNOU IGRAM is the portal where students can register the grievance that they have at the university. The university assures that grievance coming through this portal will be solved within a short time period so that the students do not have to wait for the problem for long. This way the students will be able to get their solutions at the earliest so that they can focus on their studies in place of wondering about a problem.
Also Read: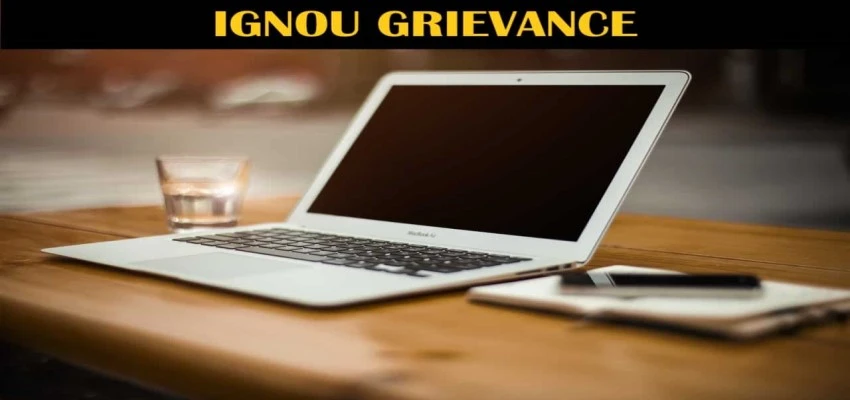 Who Can Use IGNOU Grievance Portal?
IGRAM IGNOU is mainly for the already registered students of IGNOU. There are several times when students may get troubled in different situations. There can be issues related to delay in marks for assignments or exams, non-availability of links for the e-books, or if you have got registered in the wrong medium. There can be many other issues too such as when you have not received a complete set of books, or if you have received the wrong materials. Students can also address issues such as wrong documentation or when they have received wrong documents from the university.
A lot of people may say that there are study centres available to help in such cases. But there are times when these study centres may look reluctant and can not take up these problems as an emergency. In such a case, the students can reach out to IGNOU IGRAM directly with their problems.
Apart from the study related issues, students can also write to the university on this portal against the student centres that are not abiding by their responsibilities properly due to which you have to face trouble. Thus, this portal is not just about asking for help but here the student can also drop in feedback so that the university can know what is happening around them.
Also Check:
How to Complain at IGNOU Grievance Portal?
If you think that you have an issue that you cannot resolve on your own or if your study centre is not responding well, you can take the matter to the IGNOU Grievance Portal. Here is the process that you can follow to complain at IGNOU Grievance Portal.
Step – 1 – Visit the official site through the link https://igram.ignou.ac.in
Step – 2 – Now click on the space of Grievance Category to select the right Query Type.
Step – 3 – Now select the subject as per your grievance.
Step – 4 – After selecting the right options, click on the option of Next.
Step – 5 – Now, here you have to enter all the crucial details.
Step – 6 – After you have provided your basic details, now you can write your query or the complaint due to which you have entered the IGNOU Grievance Portal.
Step – 7 – Upload any documents that you may need to explain a situation or problem.
Step – 8 – Check through all the details again properly and then click on the Submit button to finally submit the grievance.
Step – 9 – You can get a GST number to your email that you need to keep safe till the problem is not resolved.
The feedback, query, or complaint that you have registered in the IGRAM IGNOU portal is directly handled by the authorities at the IGNOU headquarters. They give each and every feedback or complaint equally important and make sure to provide a solution to all the issues much faster and in the most convenient way.
IGNOU Grievance Status
The authorities dealing with the grievances of the students on the portal understand the importance of each grievance and offers equal importance to each of them. The authorities take these grievances quite serious so that the best solutions can be offered with a short period of time. But it may happen that the students may get desperate about getting a solution soon. For such situations, IGNOU has also offered the facility of tracking the IGNOU Grievance status.
For doing so, you should know that you need to keep your GST number very carefully while registering your complaint or feedback on the IGNOU Grievance Portal. You will get this GST Number in your email after you have registered your grievance.
Here are the steps that you need to follow to track your IGNOU Grievance Status.
Step – 1 – Visit the same portal where you registered your grievance at https://igram.ignou.ac.in.
Step – 2 – Now you will find the option of Track Grievance response on which you need to click.
Step – 3 – A blank space will come up where you have to provide your GST Number.
Step – 4 – After you have provided the GST Number, you have to click on the button of Get Status.
This will let you know the actual status of your grievance. You can know whether the grievance has been checked out or not and also whether it has reached out to the next stage or not.
IGNOU is one of the best distance learning universities not just in India but is also well-recognised in different parts of the world. But often many of the students have talked about their bad experiences due to which they have to face several troubles. The regional study centres are the only mode of communication. But sometimes these study centres do not help much this makes the situation even grave. The IGNOU Grievance Portal has turned out to be a great help in such a situation. The students can reach out to the authorities of IGNOU directly with their troubles to get it solved.
Subscribe to our FREE e-Newsletter for Daily Updates.